Volunteer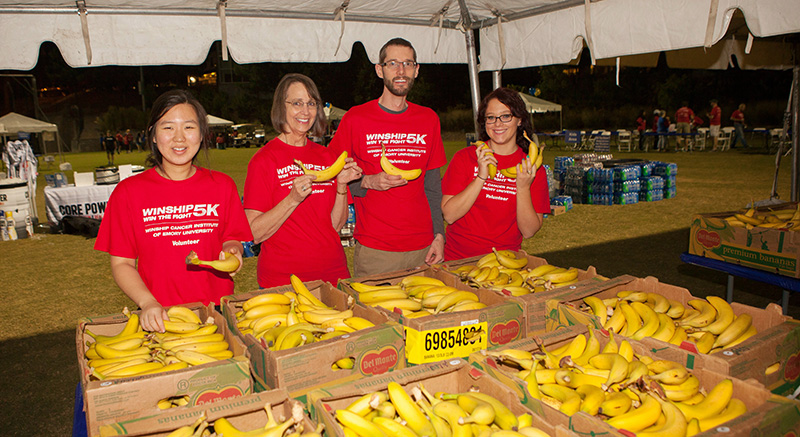 Winship 5K Volunteer Warriors make this event possible, and we need several hundred volunteers to make this event happen.
Individual Volunteers:
Register as an individual, select "Volunteer" participant type, and enter your personal information.
Select the Complete Registration option.
To register a Volunteer Team:
Click here to download the Team registration form
Fill out and submit to DaVida Lee-Williams or fax 404-778-2083
Repeat Step 2 for every team member.
All volunteers present on race day will receive a volunteer T-shirt during check-in for their volunteer shifts. Volunteers younger than 18yrs, will need to have an adult present.
Cheer Stations
We are looking for groups to gather their friends, family members, organization members, etc., to come and support our race participants by signing up to be a cheer station. Groups can be anywhere from 4–100. To sign up, please click here to fill out your Cheer Station Registration Form. For more information or if you have questions, please contact Arielle Perez at arielle.perez@emoryhealthcare.org
For more information about volunteering for the Winship 5K, please contact DaVida Lee-Williams at 404.778.2405 or dleewil@emory.edu.